THE GATE RIVER RUN
March 9, 2019
All updates and communication for this event is done via email. Please make sure that you check your email for the latest information.
QUICK LINKS
THE GATE RIVER RUN FEATURES
Publix Post Race Celebration
120 Kegs of Miller Beer
$56,400 in Prize Money
The USA 15K Championship Run/Walk
The Florida Times-Union 5k for Charity
Brooks Rehabilitation Challenge Mile
Junior River Run 1 Mile
Diaper Dash
3 Day Runner's Expo
Technical Shirts for 15K Entrants
Wave Starts for the 15K
12 Live Bands on the Course
Accurate Bib Tag Chip Timing
Scrolling Results on Jumbotron at Finish Line
Top 10% Men's & Women's Finisher Hats in 15K
15K & 5K Finisher Medals
Florida Dairy Farmer's Providing Chocolate Milk Post Race
---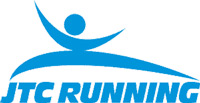 The Gate River Run, now in its 42nd year, is brought to you each year by JTC Running, a non-profit organization dedicated to running and physical fitness in Northeast Florida since 1975. Other JTC Running races include the Winter Beach Run, Tijuana Flats Summer Beach Run, the Guana Trails Races, and the Last Gasp. The Club's philanthropy includes summer running camp scholarships for high school students, a series of free track meets each year, and contributions to worthy running and fitness causes in the area. For more information, including membership, visit JTCRunning.com.
---