Tijuana Flats Summer Beach Run 5 Mile
---
Saturday, August 22, 2015
50 Years+ and Still Running!
The first Summer Beach Run was held in 1965 when the Beatles were taking the US by storm. Long hair with long sideburns was the rage, and we had not yet put a man on the moon. The first event consisted of 25 to 30 runners who were taken by truck to the starting line at Hannah Park. There were only men running the race that year. Most were high school cross country runners getting ready for the season. The race is those days was a straight shot down the beach to the Jacksonville Beach Lifeguard Station. The Seawalk Pavilion would not be built for another 40 years. Last year over 2,200 runners and walkers celebrated the 50th running of the event. The response was so overwhelming for the commemorative finisher medal that we have decided to create another spectacular medal for this year. Join us on August 22nd for the oldest running event in Florida. The Tijuana Flats Summer Beach Run event consists of a 5 mile and 1 mile run on the firmly packed sand at Jacksonville Beach. After the conclusion of the run, a huge post-race celebration will be held featuring a live band, free beer, and tacos from Tijuana Flats.
To Benefit:
Sponsored By:
Presented by: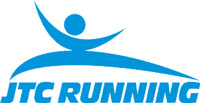 JTC Running
JTC Running is Northeast Florida's preeminent promoter of healthy lifestyles through running, fitness, and fellowship. JTC Running is the creator and operator of the Gate River Run, which since 1978 has been one of the leading road races in the country. Its four different events encompass over 10,000 national and world class athletes, fitness runners, wheelchair athletes, walkers, and children.
Join JTC Running and save $2.00 on this race!!
Are you aware of the JTC Running membership benefits?
• A subscription to "The Starting Line" - our bimonthly newsletter about the club, events, and running information.
• Discounted entry fees at most JTC Running events.
• JTC Running apparel at a nice price.
• Social events - A couple times a year we have non-running casual get togethers.
• Discounts on merchandise at many sports stores and other stores in Jacksonville area - see website for complete list.
Annual Individual Membership $20.00
Annual Family $25.00
Click here to visit the JTC Running site
ENTRY FEES
Sorry, there are absolutely no refunds!
| | | |
| --- | --- | --- |
| | 5 Mile | 1 Mile |
| Through August 15th | $20 | $12 |
| August 16th - August 21st | $25 | $12 |
| Day of Race | $30 | $12 |
Discounted Entry:
» JTC Running members receive $2.00 off through August 9th!
» There is a $2.00 discount if you own your own chip, but chip number must be entered during registration process.
Register Now
Online:
» Click Here to Register Online
Online registration closes the day prior to the beginning of packet pickup. After online registration closes, you can still register in any 1st Place Sports store or on Race day.
On paper or in person:
You can register at any of our 1st Place Sports stores on our instore computers, or you can mail in a completed entry form to our Race Office: 3931 Baymeadows Road, Jacksonville, Fl 32217. Make checks payable to The Summer Beach Run.
» Click Here to Download a Registration Form
Sorry, there are absolutely no refunds!
Packet Pickup
Packets will be available for pick up at your selected 1st Place Sports locations on Thursday, August 20th and Friday, August 21st from 10:00 AM - 6:00 PM. All packets will be moved to the Jacksonville Seawalk Pavilion for raceday pick up starting at 4:30 PM.
| | |
| --- | --- |
| Baymeadows Store: | 3931 Baymeadows Road, Jax, FL 32217 |
| San Marco Store: | 2016 San Marco Blvd., Jax, FL 32207 |
| Town Center Store: | 4870 Big Island Dr., Jax, FL 32246 |
| Jax Beach Store: | 424 S. 3rd Street, Jax Beach, FL 32250 |
| Orange Park Store: | 2186 Park Avenue, Orange Park, FL 32073 |
Race Timing
The race will be timed using the MyLaps Timing Chip System (chip must be worn on your shoe during the race). Your entry fee covers the cost of the chip rental. If you have your own chip, you need to enter your chip number on the entry form, and deduct $2.00 from the entry fee. You must cross the timing mats to be included in the results. Do not wear your personal chip if you sign up on raceday!
One Mile Fun Run
One Mile Fun run starts at 6:05 PM at 5 mile starting line. The race is out 1/2 mile and then back to the finish at the start area. Medals will be given to all children in this event.
Awards
Cash awards of $150, $100 & $50 will be paid to the top three men and women overall. Beach towels will be given to the top 5 men and women overall, the top 3 masters male and female finishers, and to the top 3 finishers in each of the following men's and women's divisions: 10 and under, 11-13, 14-19, 20-24, 25-29, 30-34, 35-39, 40-44, 45-49, 50-54, 55-59, 60-64, 65 -69, 70-74, 75-79 and 80 & over.
Finisher Medal
All participants will receive a finisher medal!
Directions To Race Site
The SeaWalk Pavilion is located where Beach Blvd. meets the ocean in Jacksonville Beach. Take Butler Boulevard (Highway 202, Exit 344) from I-95 to A1A and then north three miles to Beach Boulevard.
» Click here for directions on Google Map
Parking
Arrive early to avoid parking problems. There is a large parking lot between the Seawalk Pavilion and Carrabba's Italian Grill. Once this lot is full, you will have to look for parking spots farther from the starting area. The later you arrive, the farther away you will have to park.
Towing in the Wachovia Bank Parking lot is being enforced even though the bank is closed.
JTA has the Beaches Trolley that runs up and down 3rd Street between the South Beach Parkway Shopping Center and the Atlantic Village Shopping Center. Ride cost: $1 each way. On Saturday during the summer, it runs until 2 a.m. and hits numerous stops about 20 minutes apart. So you'll have lots of party time after the SBR Party is over!!
As always, the streets are a free for all; park responsibly and don't get towed!!
Race Photos
Speedy Banana will be taking photos for this race.
Course
The 5 mile and one mile course is out-and-back on the beach. Both races will start heading south. Digital clocks will be located at each mile. The turn-around point will be clearly marked with signs and cones. Water stations will be located at each mile. The race will be held near low tide to ensure adequate beach for all runners.
Post Race Celebration with Tijuana Flats
We would like to once again, welcome Tijuana Flats as the title sponsor of the Summer Beach Run. Tijuana Flats will be providing free food to all participants and beer to all legal age participants at the Seawalk Pavilion right after the race. The Rick Arcusa Band will be the featured band! Stick around after the race and enjoy the evening. The awards ceremony will start at 8:30 PM. Prize money will be awarded to the overall winners, plus beach towels will be given to age group winners.
Grand Prix Event
The Summer Beach Run is the 3rd race of the 2015-2016 Jacksonville Grand Prix schedule. Runners who finish in the top ten of their age group will receive points to be counted in the overall series. Over $5,000 in cash and prizes will be awarded at the end of the series. For more information about the Grand Prix, click here.
Previous Winners
| | | | | |
| --- | --- | --- | --- | --- |
| Year | Men's Names | Time | Women's Names | Time |
| 1965 | Del Lewis | 26:49.0 | none | |
| 1966 | Del Lewis | 28:42.3 | none | |
| 1967 | Ken Misner | 28:04.7 | none | |
| 1968 | Ken Misner | 26:17.5 | Glena Mackey | 44:18:00 |
| 1969 | Ken Misner | 23:26.9 | Mary Harden | 49:00:00 |
| 1970 | Ken Misner | 25:54.5 | Kathy Ford | 43:43:00 |
| | Jack Bachelor | 25:54.5 | | |
| 1971 | Jack Bachelor | 25:30:00 | Jacquelin Priestley | 37:53:00 |
| 1972 | Bill Blewett | 27:41.9 | Margaret Tolbert | 36:39:00 |
| 1973 | Ken Misner | 24:17:00 | Emily Cade | ? |
| 1974 | Dennis Skelton | 24:54:00 | Janis Gage | 34:53:00 |
| 1975 | Barry Brown | 26:18:00 | Pam peterson | 41:00:00 |
| 1976 | Tim Simpkins | 26:33:00 | Janis Gage | 31:58:00 |
| 1977 | Ken Misner | 24:07:00 | Janis Gage | 30:24:00 |
| 1978 | Wally Rodriguez | 25:33:00 | Laura Ledbetter | 31:44:00 |
| 1979 | Mike Wachholz | 26:35:00 | Darien Andrea | 32:39:00 |
| 1980 | Mabry McCray | 25:39:00 | Darien Andrea | 30:54:00 |
| 1981 | John Rogerson | 23:59 | Laura Ledbetter | 29:50:00 |
| 1982 | Benji Durden | 24:09:00 | Laura Ledbetter | 28:49:00 |
| 1983 | Mabry McCray | 24:34:00 | Jane Millspaugh | 30:32:00 |
| 1984 | Dennis Stark | 24:58:00 | Donna Combs | 30:46:00 |
| 1985 | Mike Wachholz | 23:52 | Lanier Drew | 28:33:00 |
| 1986 | Dean Matthews | 25:27:00 | Lanier Drew | 30:39:00 |
| 1987 | Peter Gamble | 25:41:00 | Betsy Veronee | 30:34:00 |
| 1988 | Ron Borsheim | 27:19:00 | Kelly LaDuke | 30:11:00 |
| 1989 | Declan Doyle | 26:01:00 | Lisa Emery | 29:47:00 |
| 1990 | Mark Kathman | 26:42:00 | Lisa Emery | 31:37:00 |
| 1991 | Earl Stoner | 24:46:00 | Monica O'Reilly | 28:31:00 |
| 1992 | Earl Stoner | 25:20:00 | Wendy Frazier | 29:13:00 |
| 1993 | Mark VanAlstyne | 26:38:00 | Beth Michael | 30:53:00 |
| 1994 | Jon Dennis | 25:54:00 | Patty VanAlstyne | 30:22:00 |
| 1995 | Rick Patterson | 26:01:00 | Sylvia Fisher | 31:43:00 |
| 1996 | Rick Patterson | 26:25:00 | Kimberly Bruce | 29:52:00 |
| 1997 | Randy Hollinger | 25:45:00 | Cathy Vasto | 28:53:00 |
| 1998 | Mark VanAlstyne | 26:12:00 | Kim Pawelek | 29:33:00 |
| 1999 | Said Diri | 28:33:00 | Donna Garcia | 30:13:00 |
| 2000 | Brian Fleischmann | 27:48:00 | Kim Pawelek | 29:25:00 |
| 2001 | Lee Yaracs | 26:34:00 | Kim Pawelek | 29:13:00 |
| 2002 | Owen Shott | 29:04:00 | Kim Pawelek | 30:26:00 |
| 2003 | Zeph Joseph | 25:52:00 | Kim Pawelek | 29:28:00 |
| 2004 | Jerry Reckart | 26:39:00 | Garin Glenn | 30:27:00 |
| 2005 | Josh Johnson | 28:06:00 | Michelle Krueger | 32:47:00 |
| 2006 | Owen Shott | 27:55:00 | Kim Pawelek | 31:31:00 |
| 2007 | Justin Jacobs | 27:50:00 | Kim Pawelek | 30:17:00 |
| 2008 | Justin Jacobs | 28:04:00 | Sopagna Eap | 30:31:00 |
| 2009 | Justin Jacobs | 27:12:00 | Kim Pawelek | 30:06:00 |
| 2010 | Chris Mutai | 27:17:00 | Lindsay Sundell | 28:59:00 |
| 2011 | Rich Tremain | 29:21:00 | Liubov Denisova | 30:30:00 |
| 2012 | Fabian Manzano | 29:45:00 | Kim Pawelek Brantly | 32:34:00 |
| 2013 | Stephen Pifer | 27:17:00 | Kim Pawelek Brantly | 30:30:00 |
| 2014 | Jeremy Criscione | 26:57:00 | Svenja Meyer | 31:23:00 |
Sponsors